Experiences that Work
Creating a Connected Quick Service Restaurant (QSR) Experience
Different makes a difference.
When it comes to QSRs, trust is a big deal. In short, accuracy begets trust, and trust unlocks everything else. Every restaurant earns it differently. For some, it's the value of their food. For others, it's the quality of their customer service. 

Success isn't one size fits all. 

No collaboration embodies this better than our partnership with a leading American QSR operating in 3,000+ stores nationwide. It's a partnership that helped unify their brand experience and built a relationship founded on trust—while also strengthening their relationship with their customers.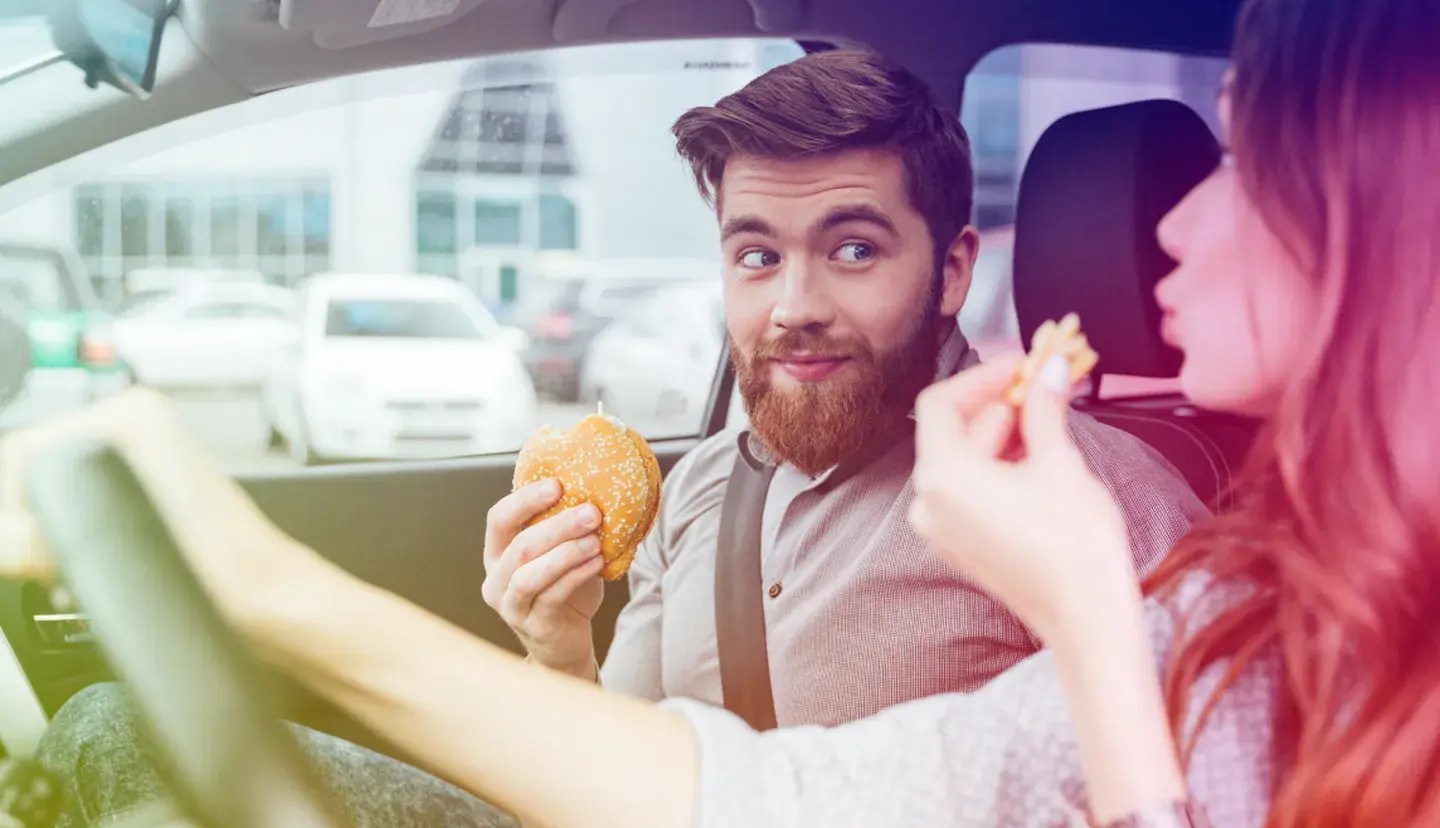 It's not just what you bring to the table. It's how you bring it.
From one engineer to major impact and a team of around 100 people, we've been guided by 5 years of collaboration, intention, and thought leadership—all leading to the creation of something stellar.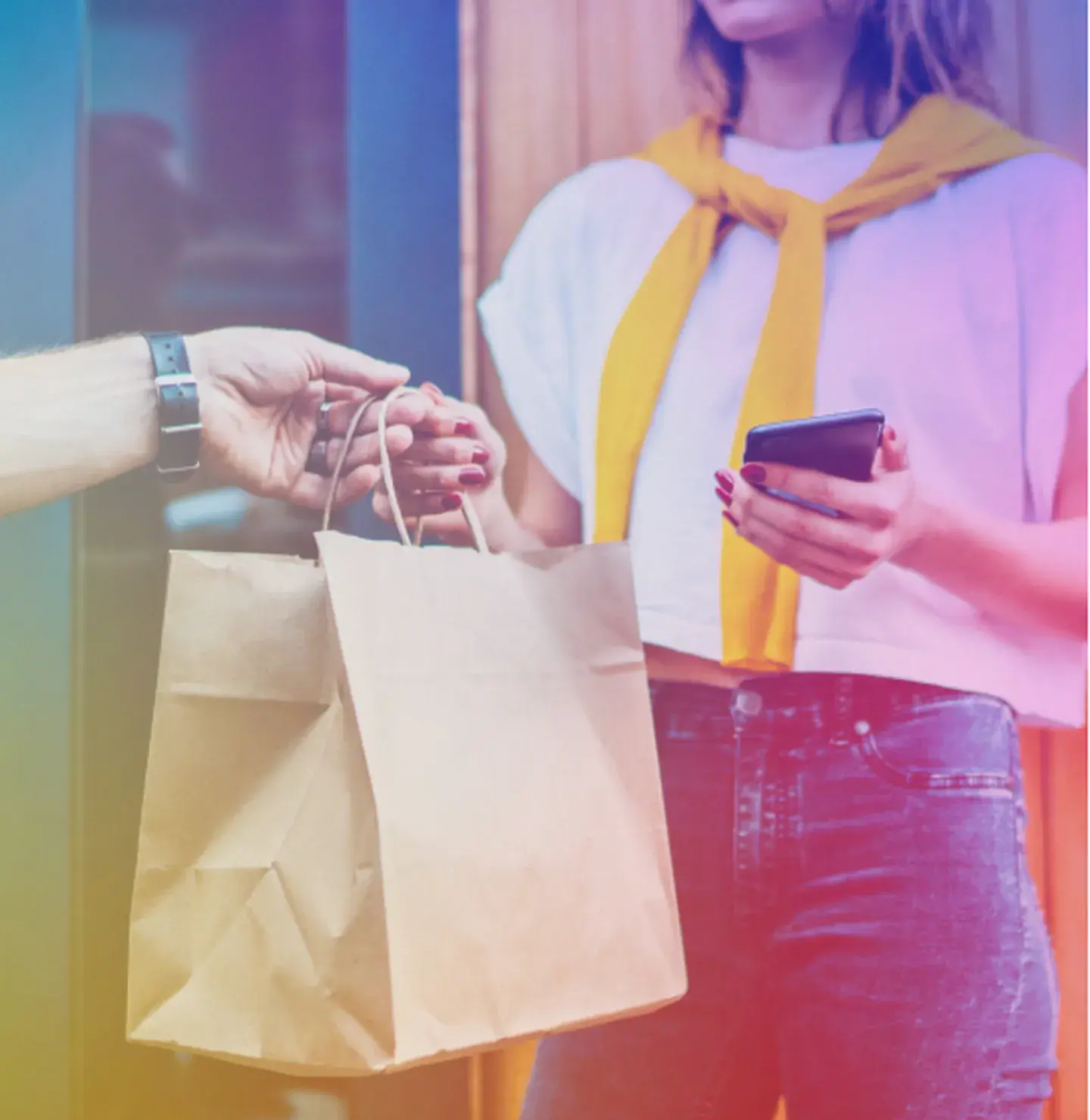 Enabling a $2B revenue stream with an integration with third-party delivery services.
Our partnership has helped us reimagine and streamline day-to-day repair requests, has improved the efficiency of the drive-through experience, simplified mobile ordering for a more intuitive experience, enabled better cross-collaboration across teams, and unified the design language across the entire organization.
Be precise, be fast, and put people first. 
How? Until now, most transformation has been focused on mechanics, leaving digital systems ripe for optimization and improvement. We brought focus through a new lens, prioritizing frequent requests and data to transform every level of the process. Now, they can automatically route requests to the right team, at the right time. The result? A 98% adoption rate that speaks to the positive impact on day-to-day operations for employees.

When you consider that one of the best ways to make a QSR organization successful is to start by making franchisees successful, these results have paved the way for greater things. If communication and collaboration is effortless between corporate and franchisees, the business is elevated as a whole. So, we entered at every convergence point to work within each team. Enablement is the value; empowerment is the tool.
Uncovering new ways to delight.
The next step was to rethink operations behind the scenes. This meant developing concepts and testing theories in the field to bring human-centered design to the back of the house, in order to keep the front of the house special. Restaurants can now welcome new team members and stay ahead of the competition to maintain consistent quality and exceptional experiences.
"This should be the basis of everything. This is the only thing that makes me happy."
Key Stakeholder
"A blind man was able to place a delivery order entirely by himself which he can't do in other apps. He was really thankful that this gave him just a little more agency in his life."
iOS Platform Lead
We didn't stop there, helping breathe new life into brand perception by re-architecting the digital menu experience, making them easy to recognize and even easier to remember for an unforgettable customer experience.

With each win, we're thinking of more ways to innovate and go beyond—beyond expectations, and beyond the status quo. We're unifying everything from food trucks to alternative food delivery in order to keep building the momentum of our partner by edging closer to freedom from 3rd-party reliance.

The secret ingredient? This track record of success and strong partnership is rooted in our understanding of their culture. We don't just work with their teams, we enable their success. And the impact speaks for itself.
The future's looking bright.
Reducing pains in customer experiences through learning, empathy, and action is a powerful strategy. It's what sets true partnership apart because these can only be discovered through true collaboration. With Stellar Elements, imagination meets design and a new way to strategize. We open new doors and find more opportunities to help our partners stand out in a way that works for them.