Emerging Tech
Drivers for CX Success: GenAI and Customer Journey Orchestrations
Stellar Elements Generative AI Series (Article 2 of 5)
We've been exploring GenAI opportunities with experts and clients across the globe, running experiments, and building new applications across the CX spectrum. We're tapping into those conversations to bring you real talk about where your organization can make the most of generative AI.
The "Where" of GenAI-powered CX
In our first article of the GenAI series, Don't React Hastily to GenAI: Considering the Customer and Employee Experience, we shared practical advice on how CX leaders can start with GenAI—uncovering the CX or EX opportunities with the most outcome promise and innovation impact. 

The main question we look to address now is: Where can GenAI be used to noticeably improve your employees' or customers' experience?
Finding that answer requires an honest, objective review of your entire experience journey you provide. When you reach it, you'll uncover the opportunities that are true to the unique core of your brand. Tapping into the power of GenAI will help you master the recipe for real-time CX orchestration and find that elusive, yet unbreakable, customer loyalty bond. 

Our Take: The key to applying GenAI successfully to the customer experience starts with an outside-in approach. Put on a customer and employee-centric lens (as opposed to your brand marketing, financial, or operational lens). Make customer needs and intentions the propeller of your product innovation initiatives. That is how to uncover the areas where GenAI can be most impactful. When done right, customers will be better serviced and engaged—and become loyal advocates for your business and brand.
From Customer Friction to Customer Goals
Your customers don't think in terms of channels,  products, or services. They are channel-less—they seek information and purchase on their terms. Your approach to the customer journey should reflect that.
Let's look at this example:

The situation
A technology leader wanted to improve its customer experience after data showed that while customers research complex products online, most complete the purchase in person at a store. This multi-channel, multi-device journey was creating a disconnect in customer service. 

The opportunity
The company built a composable, portable, omnichannel virtual basket, leveraging business support and operational support systems data without taxing or changing these critical systems.
The result
A seamless customer experience from initial research to purchase, complete with elegant customer service at the point of sale.


Seeing through a customer-led lens enables you to solve the problems or satisfy the needs of your customer more effectively—making you a stronger customer advocate. GenAI takes it to the next level.

GenAI makes it possible to facilitate contextual interactions with each customer for a smooth and frictionless experience across any and all channels. GenAI makes it possible to tap into a unified, cross-channel intelligence and use that data to inform the customer's next action, thus helping them achieve what they set out to do better and faster.
Tackling The Messy World of Customer Interactions
Consumers move in interesting ways, shifting devices and modes and blending digital and physical channels to satisfy their needs and desires. And they are less loyal than ever—McKinsey reports that about half of consumers switched brands in 2022, compared with only one-third in 2020, and about 90% said they would keep switching. The report states: "Absent truly differentiated, exclusive offerings, the retailer will soon become a utility—just a means of distribution."

No surprise, customer service can make or break the relationship. Research from Statista reveals that 94% of respondents are more likely to purchase again after a positive customer service experience, whereas 40% would stop doing business with a brand after a poor experience. Every day you hold off improving your customers' experience costs you.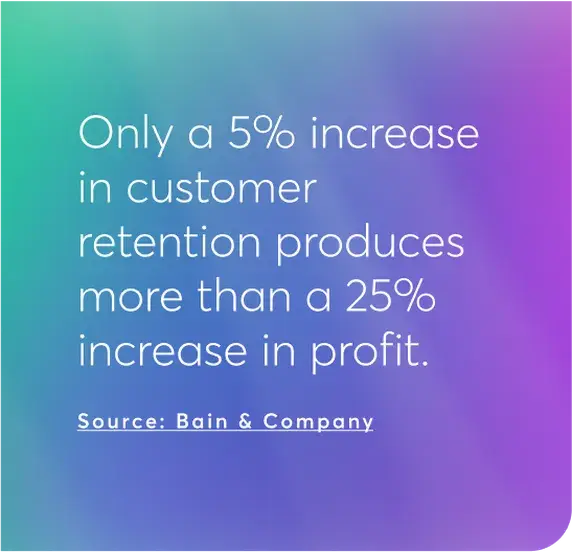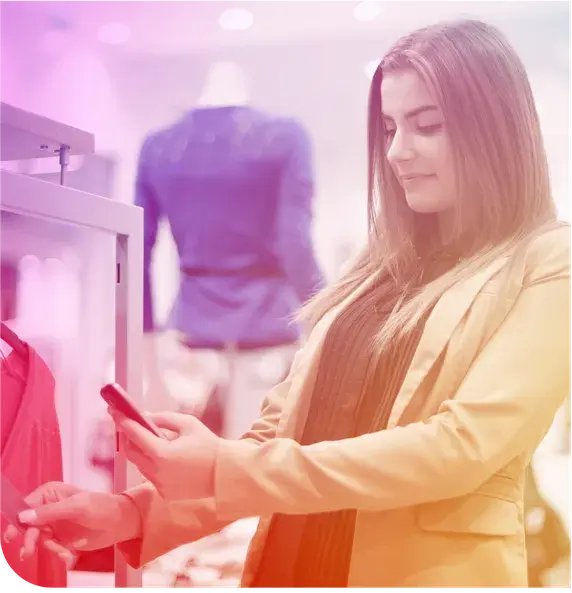 To provide a differentiated CX across all channels and retain loyalty, you must grasp when, where, and how your customers interact with your products or services. By digging into this data, you'll be able to extract meaningful opportunities instantaneously and shift gears on the fly—not only meeting customers where they're at but exceeding their expectations.
Here's the natural progression of how you can learn from your customers and enable them when and where it matters most across any product and any channel:
Extract data via customer journey analytics

Understand the progression via quantitative customer journey mapping

Influence and boost the experience via customer journey orchestration
Let's quickly explore the first two before we dive into how GenAI can supercharge the third.
Analyze and Visualize Customer Behavior Across Channels With Quantitative Customer Journey Mapping
Quantitative customer journey mapping analyzes and visualizes historical customer behavioral data across your product suite. It derives insights from the natural progression of the customer, the needs to address, the points at which they get stuck, and the times when they need extra support. 
Quantitative customer journey maps help answer these critical questions: 
How often are customers moving from one channel to another?

What journeys or activities are channel-specific?

Which journeys take customers the longest?

Where do customers tend to contact support, and why?

Which journeys cost your support teams the most?

Where should you invest to reduce churn and increase loyalty?
Quantitative customer journey maps look very much like the intuitive user flows in Google Analytics (now GA4), with one core difference—the journey maps that CX leaders need must span across all digital and physical channels and touchpoints. 

Unlike pre-designed or qualitative journey maps, quantitative maps are based on large amounts of real-world data instead of small samples of high-fidelity qualitative data.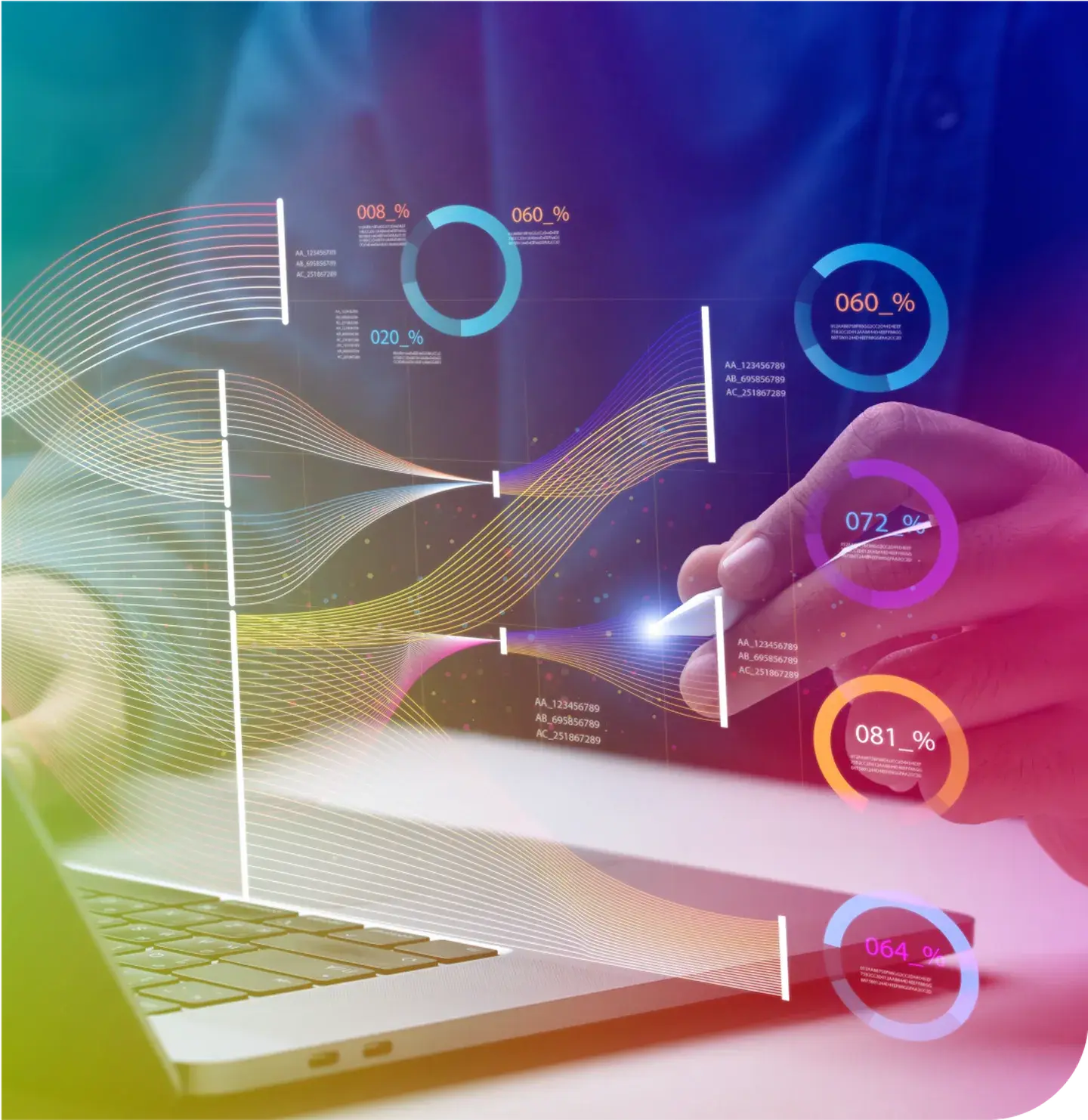 This analysis pinpoints the exact instances in your customers' usage and interaction that can turn an average experience into a remarkable one.
Eighty-seven percent (87%) of consumers worldwide prefer brands that connect interactions across the customer journey. But customer journey analytics and mapping only get you so far—the real magic happens when you transition from mapping to orchestrating real-time customer experiences with the help of GenAI.
Real-Time Customer Assistance With Gen-AI Powered Customer Orchestration
Equipped with the intelligence from customer journey analytics and mapping, you and your CX team have a solid handle on how customers interact with your products and where they can use extra assistance. Here's how you can build on that and provide contextual customer assistance with a little help from GenAI. 
While journey analytics delivers insights and journey mapping visualizes crucial customer paths, journey orchestration makes communications more engaging and measures the impact for continuous improvement. 
Real-time customer journey orchestration is less like a scripted opera performance and more like a jazz improv. 
Adding GenAI into the mix turns journey orchestration from marketing-led to customer-led. It lets you connect the dots across all customer interactions to move from guessing what your customer needs next to intelligently predicting and informing those needs instantaneously. This real-time customer assistance makes the customer journey as effortless and delightful as possible while vastly improving customer loyalty.
How? Intelligent customer orchestration is built on the signals from what customers are doing, sent to your ML models, which adapt to how you serve and engage customers in real-time—all rooted in the customer context, which journey orchestration APIs can serve up.
Here's an example of the customer journey before and after real-time orchestration:
Customer Journey Before and After
Customer Journey without Orchestration
Sabrina encounters an issue with her product. She goes to the website for support, but can't find what's she looking for.
So, Sabrina opens the chatbot. The chatbot redirects her to the pages she's already found.
Sabrina is frustrated. She calls the support line for help troubleshooting and has to repeat the same questions and steps before her issue is resolved.
Customer Journey with Orchestration
Sam encounters a sudden error that he can't fix. He goes to the product support page on the website, but the troubleshooting articles aren't resolving the problem.
So, Sam opens up a chat box. The smart chatbot asks Sam if he's still having issues and offers a call back once Sam confirms he is.
The support agent who calls already knows the articles and steps Sam has already been through and is able to help him resolve the issue.
Sam has had a satisfactory experience and responds to a quick survey on the line saying he would recommend their products to a friend.
The GenAI Impact
Real-time customer journey orchestration is built on a unified data backbone gathered from all your customer systems. It activates that data by applying GenAI models to automatically trigger the proper assistance for the customer, driven by two core principles: 
It is contextual, with customer assistance coming in many shapes and forms, including live support, building new product pages on the fly to accommodate the customer's next move, or offering contextual answers through GenAI-powered chatbots. 

It makes your experience flexible and composable, pulling various product or support pieces together to meet each customer's specific needs. 
Generative AI is remarkable in its ability to resurface your existing data in consumable ways. It works incredibly well anytime you want to search any database—text, JIRA tickets, software documentation—it's only limited by what you feed it. Using this intel, GenAI can power new digital and physical product and service experiences, turbocharge your chatbots, and turn your support agents into customer advocates. 
For example, GenAI can analyze conversations to identify common customer questions and concerns. You can then use this data to create better FAQs, develop chatbots that automatically anticipate and answer these questions, and help inform the next step in the journey. 
Imagine if there was an intelligent service bot that routed you to customer support automatically when your WiFi went down instead of sending you to a generic help page. Now imagine that the agent on the other line is ready to troubleshoot the exact root cause of your problem without you repeating yourself over and over again. This is the power of customer-led, GenAI-powered orchestration.
Next up on the Stellar Elements GenAI series
How to tap into the power of unified, contextual customer data to activate real-time CX orchestration with the help of GenAI.
Sign up for the next installment of our GenAI series. Cut through the clutter and move past the hype to make the right decisions.
More about Stellar Elements
A global design and development firm with a 20+ year track record of delivering and scaling connected customer, employee, and partner experience solutions for organizations in the telecom, financial services, retail, technology, quick-service restaurant (QSR), and healthcare industries, we answer the most critical and essential questions for our clients in every corner of the world. Our customers include EE-BT, Globe Telecom, Capital One, Mercedes-Benz, Dell, and 50+ Fortune 500 companies.