A trusted brand relationship with the customer relationship company.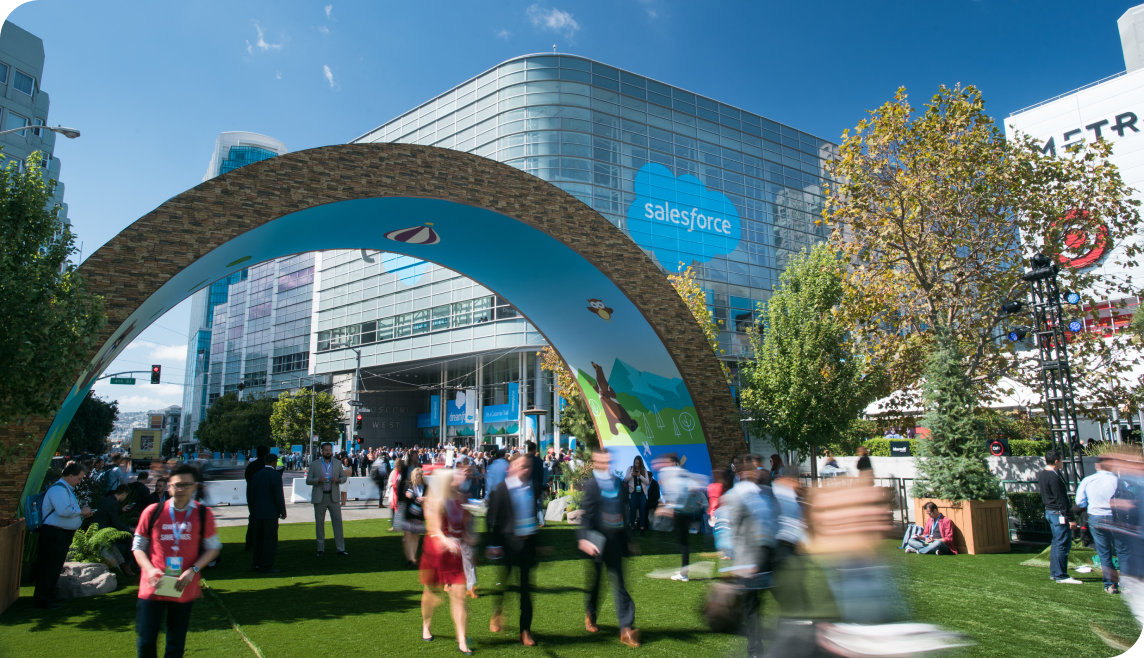 How can a partner help a tech giant scale at speed?
The Challenge
Salesforce builds bridges between companies and customers. The company is a massive, global ecosystem of diverse teams, products, and services. To maintain the needs of their constant evolution, Salesforce requires the help of a partner who both knows their brand inside and out and can also be trusted with critical brand marketing launches for their core products, industries, and services.
The Solution
Since 2014, Stellar Elements has been a trusted partner in the expression of the Salesforce brand experience. We've designed brand marketing for Salesforce, Slack, Tableau and MuleSoft, and collaborated on a wide range of projects from brand creative to future-forward initiatives.
The Results
The website has delivered impressive performance metrics since its launch. The revamped digital experience, coupled with search engine optimizations, customizations, and an eCommerce capability, helped the brand evolve in a larger market.
years of creative partnership

projects completed