Experiences that Work
CX to the Power of AI: Exploring Real Applications
Stellar Elements Generative AI Series (Article 4 of 5)
GenAI has stirred up quite a storm. In less than a year after ChatGPT made its public debut, 30% of organizations are now using GenAI regularly in at least one function. The pressure to make use of GenAI across the customer experience (CX) has never been more intense.  
In our first three GenAI installments, we offered practical advice on how CX leaders can get started with GenAI, explored where GenAI can be used to optimize your customer's journey, and discussed the backbone of successful AI-enabled customer orchestration. 
Now, we bring you compelling use cases that every CX leader should consider as they plan their CX innovation pipeline. 
We'll dive into how you can use GenAI to: 
Create an entirely new in-store shopping experience—with zero humans 

Support the customer journey with intelligent, empathetic bots 

Elevate the customer experience with contextual, hyper-personalized in-product interactions
The Stellar Take
Today's customers demand personalized attention and instant gratification. Beyond omnichannel, they expect brands to meet them where they are and where they want to be—in essence, customers expect a channel-less experience. GenAI empowers businesses to analyze vast troves of customer data in real time, enabling for precision targeting and dynamic, real-time interactions.

From personalized product recommendations to bots that anticipate and respond to customers' needs, one thing is clear: Generative AI has a huge impact on how we build connected and ownable customer experiences. Companies not leveraging GenAI to optimize the customer journey are missing out on serious loyalty-building and revenue-generating opportunities.
Let's see how industry leaders are incorporating GenAI into their businesses today.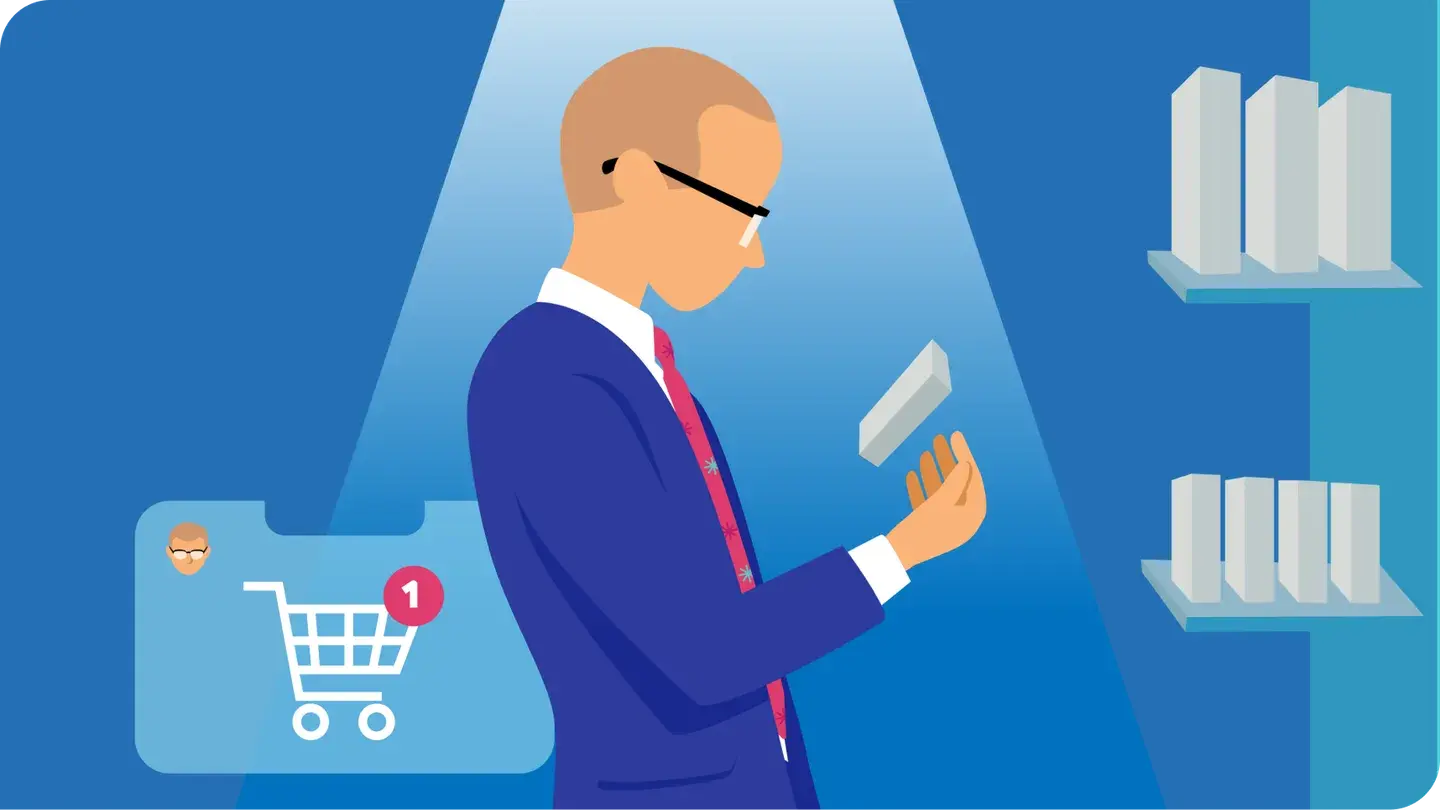 Revolutionizing In-Store Shopping with GenAI 
Use Case: Building a Whole New Brick & Mortar Shopping Experience
Not afraid to take things into their own hands, about half of all consumers use self-checkout options these days.

But, what would a fully autonomous shopping experience look like? Imagine walking into a physical store with no human employees to be seen, gaining access through secure technologies within, for example, a loyalty app that recommends products tailored to you and enables instant checkout via mobile gates. Something like this would have been mind-bending to consider even just a few years ago. Now, with the help of GenAI, it is entirely possible.

AI-driven technologies for facial recognition, inventory tracking, autonomous checkout, and customer interaction all work together seamlessly to create a humanless shopping experience. GenAI can even optimize product placement based on customer preferences and shopping patterns. And virtual agents or chatbots can leverage GenAI to assist customers, respond to inquiries, offer personalized recommendations, and guide them through the entire shopping experience. And, coming full circle, you can then use data analytics and GenAI insights to make real-time adjustments to the store's operations, product offerings, and customer interactions.
How Big Brands are Changing the In-Person Shopping Experience
Though still a novel concept that remains out of reach for most companies, one major telco company is already making it a reality.

A leading telco provider in the United Arab Emirates (UAE), worked with Stellar Elements and its parent company Amdocs to build a fully autonomous in-store retail experience for its customers utilizing Trigo technology and other solutions. This autonomous store offers an entirely AI-driven retail experience with zero human intervention, a first-of-its-kind for a global service provider.
What sets this autonomous store apart is its ability to empower customers with full control over their shopping journey.
Customers can enter the store via QR code or facial recognition, select items or services, and make payments instantly using a mobile app or at the exit gates, all at their own pace, through the use of GenAI.

This level of autonomy not only provides a unique and personalized experience but also significantly reduces the average customer handling time, increasing margins.

Generative AI plays a pivotal role in this transformation, bridging facial recognition, real-time tracking, and a virtual agent that understands and fulfills customer needs.

This innovative approach shifts the brick-and-mortar retail experience from one-size-fits-all to tailored, efficient, and technologically-advanced.
The Stellar Take: Is a Fully AI-Driven Retail Experience Possible? 
Building a fully autonomous and humanless retail experience using GenAI is definitely a significant undertaking, but is possible. It requires a strategic approach, from initial concept to ongoing optimization. And over time, as the technologies themselves become more widely available and cost-effective, the ability to create these types of stores will become even more accessible. But the possibilities are pretty exciting.
Any brand that executes this effectively will offer a truly groundbreaking and futuristic shopping experience for its customers.
"Is AI ready for CX, and is CX ready for AI?" Brent Riley, Stellar Elements' VP of Emerging Tech, says, "The answer to both is yes; but, because the technology is constantly evolving, the way these disciplines interact will be critical in understanding our customer's future CX expectations."
Empowering the Customer Journey with GenAI 
Use Case: Supporting the Customer Journey with Intelligent, Empathetic Bots
With the emergence of GenAI and conversational AI, chatbots are, at last, winning customers' hearts and making employees' lives easier.
Efficient and responsive customer support is pivotal for ensuring an exceptional CX. Powered by large language models (LLM) and natural language processing (NLP), chatbots are a driving force in enhancing the customer experience.

In times when customers demand instant, personalized attention, interacting with service agents who lack knowledge of their issues is frustrating—this is a chatbot's real chance to shine.

Chatbots offer the context required to make the customer experience more enjoyable. They are increasingly serving as the initial point of contact when a customer seeks information or faces an issue.
of consumers want AI-driven chatbots to summarize their questions or issues before they transfer to a human agent. 
It's this "always on and available" allure that is so enticing. When done right, GenAI-powered chatbots swiftly retrieve information from vast knowledge bases and provide customers with instant, accurate responses. The results? Faster issue resolution, improved customer satisfaction, and significant benefits for businesses. Case in point: 70% of consumers are more likely to purchase from companies that offer seamless, conversational experiences and 64% are willing to spend more when issues are resolved quickly and efficiently.  
How Big Brands are Using Intelligent Chatbots 
Chatbots can act as virtual assistants, from checking wait times at your favorite restaurant to checking account balances at your local bank. They can also serve as intelligence-gathering tools to better understand customers and personalize experiences.

Take a look at Bank of America's chatbot, Erica, one of the most-accessed virtual banking assistants today, having helped 37 million customers with over 1.5 billion interactions to date. Using NLP and predictive algorithms, Erica can anticipate why a consumer is reaching out and acts as a personal assistant, helping check balances, managing cards, scheduling payments, checking FICO scores, and even monitoring spending habits and subscriptions. Recently, Bank of America added the capability for users to switch to a human agent when they need more help—the agent can pick up right where Erica left off.

Then there is Walmart's chatbot, which has leveraged natural language understanding (NLU), a subset of NLP, since 2020 to assist customers with order issues. The bot has reduced millions of customer service agent interactions around the globe by immediately assisting with simple questions about the status of an order, returns, and more—enabling agents to focus on more complex queries. In Chile, for example, the company was able to increase customer satisfaction scores (CSAT) by 38% after saving time for both customers and agents.

For quick-service restaurants (QSRs), chatbots can help answer questions about menu items or allergens, take orders, and suggest pairings. For example, when it first launched, Domino's pizza bot, Dom, took delivery orders directly from Facebook Messenger with an emoji as a prompt. Dom has evolved to be a full-service chatbot that enables customers to order a pizza or check on their order directly through website chat. Shake Shack's bot finds locations and provides wait times. Wendy's is using a chatbot at drive-thrus to hold conversations with customers, handle food orders, and answer questions—the chatbot has been trained to recognize common customer lingo.
The most effective chatbots understand natural language inputs and recognize brands' and customers' unique lingo.
The Stellar Take: The Practical Way to Start with Chatbots
Want to unleash the full power of chatbots? Then it's crucial to prioritize a personalized and engaging user experience. The most effective chatbots understand natural language inputs and recognize brands' and customers' unique lingo. 

However, this can be expensive to develop from scratch. Since many companies still lack the resources to build their own AI models, it's best to start with a phased approach. Test out readily available AI solutions to see the value they can add to your customer experience.
Andy Eskridge, a Senior Solutions Architect at Stellar Elements, advises, "It's a premature optimization to create and train your own model—it's a large and expensive undertaking. You need to prove what you want to accomplish first before you make the big investment. Once you realize the hidden limitations of other available AI tools, then it's time to look into building your own."  
Crafting Personalized Experiences with GenAI
Use Case: Elevating Customer Experiences with Contextual, Hyper-Personalized Interactions
Imagine a world where every customer interaction is a tailored experience, where product recommendations feel as if they were crafted specifically for each individual. It's not just a dream, but a reality powered by GenAI.

Two years ago, GenAI wasn't even part of the average person's vocabulary. Now, two in three consumers believe GenAI will be central to discovering and exploring information. And, according to the Future of Retail report, 26% of Gen Zers and Millennials believe that AI will understand their unique preferences, tastes, and wants with such precision that it will be able to autonomously navigate the entire shopping experience, from discovery to purchase, on their behalf.

GenAI can create these types of contextual, hyper-personalized interactions, transforming the customer experience and delivering a whole host of tangible benefits. Blending its NLP capabilities and data-driven insights, it has the capacity to understand individual preferences with remarkable precision.

Contextual AI takes this concept one step further, allowing businesses to construct new products and recommendations on the fly based on customers' immediate needs. Aligned with your brand values and equipped with a deep understanding of the customer journey, it's like having a super-smart crystal ball that understands your customers' situations and positions within their journey with your product or service. These interactions feel natural, friendly, and trustworthy—which makes customers happier and more satisfied.

Even cooler is that with each interaction, GenAI can get better at figuring out exactly what your customers need—which can significantly impact your bottom line. McKinsey reports that hyper-personalization can boost revenue by 10-15% on average and increase market share by more than 10%. It's no surprise that nine out of 10 businesses are already using AI-driven personalization to drive growth and deepen customer engagement.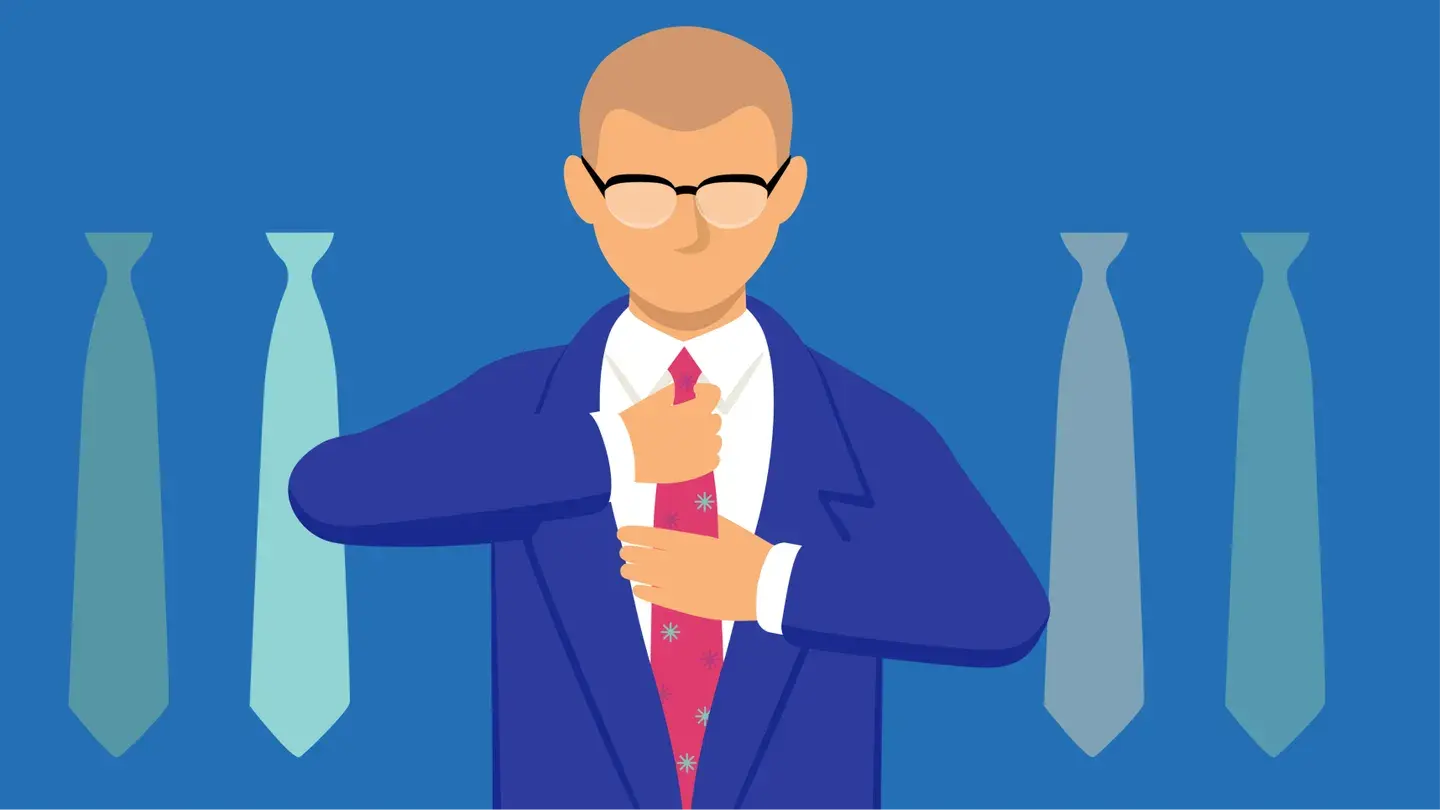 How Big Brands are Using GenAI to Hyper-Personalize Customer Interactions 
Several category leaders are using GenAI-driven hyper-personalization in a variety of interesting ways and reaping significant benefits from it.

A number of retailers, like Ulta Beauty and Sephora, have embraced AI to offer virtual try-on assistants or to create personalized product lines. An early adopter of AI, Sephora's virtual makeup tool lets users experiment with recommended products and new makeup trends, share to their social networks, and earn rewards and promotions.

Here's how Apple is approaching conversational AI to build new product experiences: it's exploring features that allow iPhone customers to use simple voice commands to automate multi-step tasks, like asking Siri to create a GIF using the last five photos they've taken and text it to a friend.

Streaming giant Spotify excels in in-product personalization. Spotify's AI DJ combines GenAI with human expertise to create personalized music recommendations and playlists tailored to each listener's unique taste.

And, generative AI has near-limitless potential in the realm of CX. Quick service restaurants (QSRs) could even adjust their menus on the fly based on customer preferences, banks can provide personalized financial advice and product recommendations, and credit card companies can marry loyalty status with available points for specific hotel bookings.
The Stellar Take: Be Practical about GenAI in Personalizing Products  
Yes, AI clearly holds enormous potential across a variety of industries and applications. But, it's important to remember that it still has limitations. You can't simply slap an AI bandaid on everything and expect to see positive results instantaneously.

AI is a diverse class of complex technologies, with no one-size-fits-all solution—meaning its use in CX requires a carefully-considered, strategic approach. When first starting, it's essential to align with your brand, tap into vast underlying data sources to gain insights, and apply those learnings from one customer context to the next.
You can't simply slap an AI bandaid on everything and expect to see positive results instantaneously.
As the AI system learns from each interaction, it gets better at understanding the nuances of different situations, enabling it to deduce what the end-user truly needs at any given moment.

Angie Terrell, our Group Design Director, emphasizes the need to ensure alignment with brand values to maintain trust and meet the expectations of your customers: "AI isn't a tool you throw at every problem. It requires careful consideration not only for the experience your customers will have but also for your brand. Can you ensure your brand experience will be reflected in the way that your customers have come to expect? You should think deeply about this before jumping on the AI bandwagon." 
It's also really important to remember that GenAI's capabilities are dependent on the quality and quantity of its underlying training data.

"Generative AI is not magic and, like anything else in the data space, it is bound by the scope, quantity, and quality of the data that drives it. Having a good data strategy is important to be able to enable Generative AI modernization," points out Brent Riley, Stellar Elements' VP of Emerging Tech.
Looking Ahead: Unleashing the Power of GenAI in Employee Experiences
Whether it's the initial interaction with your brand or improving customer service interactions, GenAI can create a better journey for customers, offering tailored interactions that cater to the individual preferences and needs of each customer.

But, the journey doesn't stop there. The next and final article in this GenAI series will delve into real-world use cases demonstrating how GenAI can be harnessed to enhance the employee experience.
Next up on the Stellar Elements GenAI series
GenAI in Action: Top Use Cases for EX Leaders

Sign up for the next installment of our GenAI series. Cut through the clutter and move past the hype to make the right decisions.
More about Stellar Elements
A global design and development firm with a 20+ year track record of delivering and scaling connected customer, employee, and partner experience solutions for organizations in the telecom, financial services, retail, technology, quick-service restaurant (QSR), and healthcare industries, we answer the most critical and essential questions for our clients in every corner of the world. Our customers include EE-BT, Globe Telecom, Capital One, Mercedes-Benz, Dell, and 50+ Fortune 500 companies.